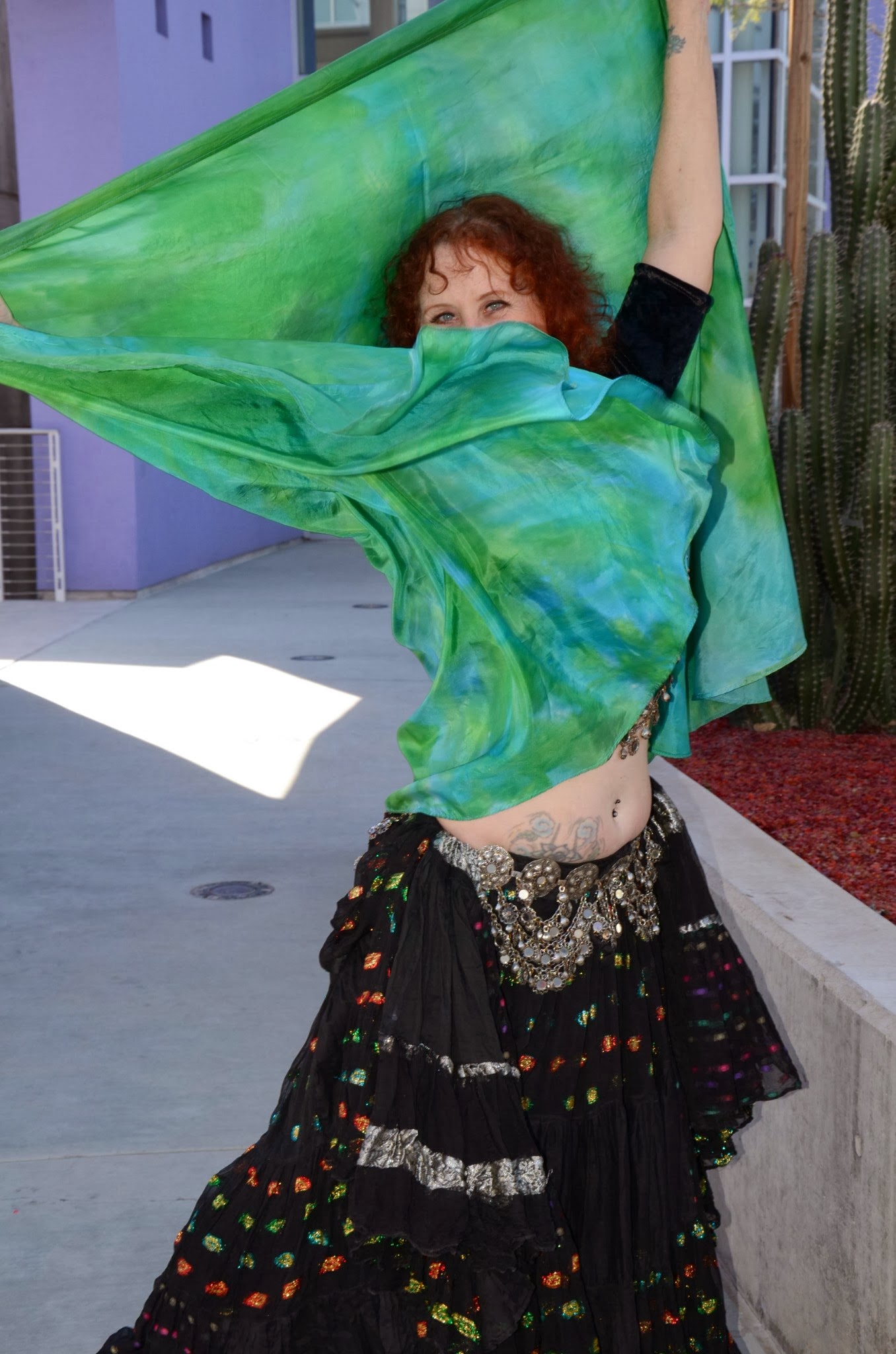 Welcome to my website the "Joy of Belly Dancing". I created this page to inform, educate and be a source of this wonderful dance form we love.
Here you will find a wealth of information on belly dance history, belly dance costuming, books on belly dancing, belly dance videos, links and articles about belly dancing to name a few along with a dancer directory and events for Arizona dancers. I hope you enjoy your journey through these pages. Have fun and keep dancing. Thanks for stopping by.

To navigate through my website the links on the right will take you to information about me; my bio, photo gallery and blogs. My dance classes, workshop and performance schedule, the "student" page for my students to find current and previous class choreographies and my YouTube Channel, "Yasmina Dancer". Also links to my eBay and Etsy stores.
The left navigation bar will take you to a wealth of information on belly dancing; both styles of our dance: cabaret and tribal.


I'm so honored to receive the Arizona's Lifetime Achievement award for 2013 and Favorite Arizona Tribal Solo Artist 2013 by the AZ Chapter of MECDA. Thank you everyone that voted for me I am truly humbled and grateful.
Do you have an event coming up? Have you written an article? Created a web page or Blog? Please send me your items to be listed on my website.
Don't know where to advertise your belly dance business or event? Check out my low cost advertising rates. Your ad appears on all my inner pages not on just one page.
I have embarked on a new passion in my life - photography. Check out my PLP Photography page to see some of my favorite photos I have taken. Not only will you see great belly dance photos you will find articles and videos on how to prepare for a photo shoot. Visit my page often to see new photos I post.
Any comments or questions, please send your items to Yasmina
[1st photo by Lunna]
[veil photo by Robert "David" Reynolds]