Moonlight Sirens Tribal Dance Co.
Moonlight Sirens Tribal Dance Company formed in January 2017, under the direction of Yasmina. The group is based out of the Mesa Arts Center in downtown Mesa, Arizona.

Members consist of Dawn (Undine), Laurie (Qilin), and Yasmina. Our mission is: To share our love of belly dance and the joy that it brings with the local community through performances, classes, and special workshops.

We produce a yearly show in March or October with a different theme each year. Previous year's themes have been TV music theme songs, Broadway musicals and music from the movies.
We are more than dance sisters, we are best friends. We enjoy doing non dance things together as much as performing and dancing together. We travel to belly dance festivals and have performed in fundraising events all over the State of Arizona.
One of our biggest thrills together as a troupe was winning Top Troupe Performance Tribal Professional category at Amethyst Dance Festival in Casa Grande, AZ! Our next memorable event was traveling to Snowflake, AZ to perform in a fundraising event for a women's center in the area. So much fun to be apart of something so good for the local community. We had a blast and can't wait to do it again.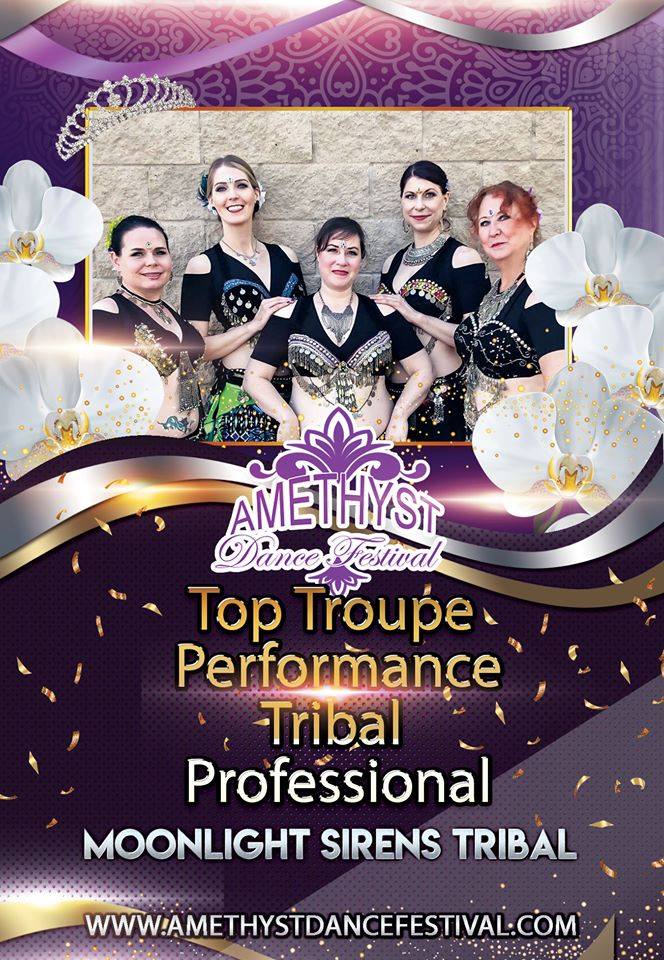 Visit our Facebook page to follow what we are up to. Also check out our Instagram page.

Meet the Members of Moonlight Sirens Tribal:

Yasmina (Director)


Yasmina fell in love with belly dancing after her first lesson and hasn't stopped learning, teaching and performing this beautiful art form. She started her informational website back in 1990 along with producing her TV show on Public Access TV.

She started teaching in 1989 for the City of Mesa. She teaches both American style belly dance and tribal styles and is loving being a part of Moonlight Sirens Tribal with her friends and dance sisters.
To learn more about Yasmina visit her bio page.


Undine (Assistant Director)

Growing up Undine had no interest in dance. Then in 2006 she tried a belly dance video and was hooked. In 2010 she met her friend and dance mentor Yasmina and has since progressed to being a member, costume creator, and assistant director of the Moonlight Sirens.

Her favorite part of being in a dance troupe is the wonderful friendships she has made, and of course the fun. Being a fusion group she enjoys dancing to a variety of music other than typical "belly dance" music. She particularly likes funky electronic and techno beats. Outside of dance she is an avid crafter and video gamer.


Qilin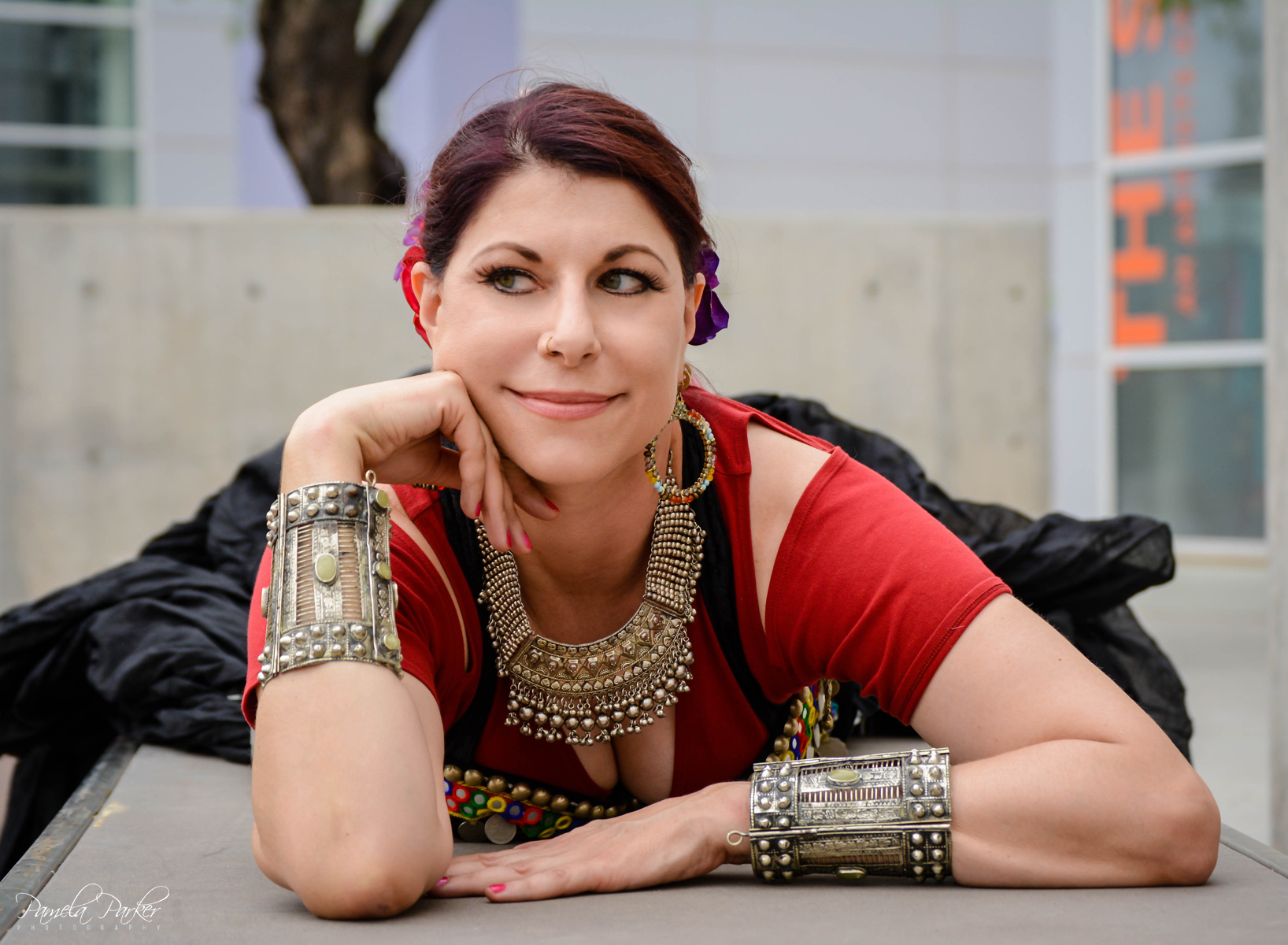 Qilin was always intrigued by belly dance but it wasn't until 2010 that she finally found a friend to take a class with her. She started taking cabaret classes but soon discovered tribal/fusion and fell in love.

Qilin's progress was hampered by back and feet problems until 2017 when she was finally well enough to get serious about belly dance. She joined Moonlight Sirens at the end of 2018 and couldn't be happier now that she has found her belly dance family.
Retired Moonlight Sirens
Once a Moonlight Sirens always a Siren. Both Renee and Suzanne are off exploring and living life.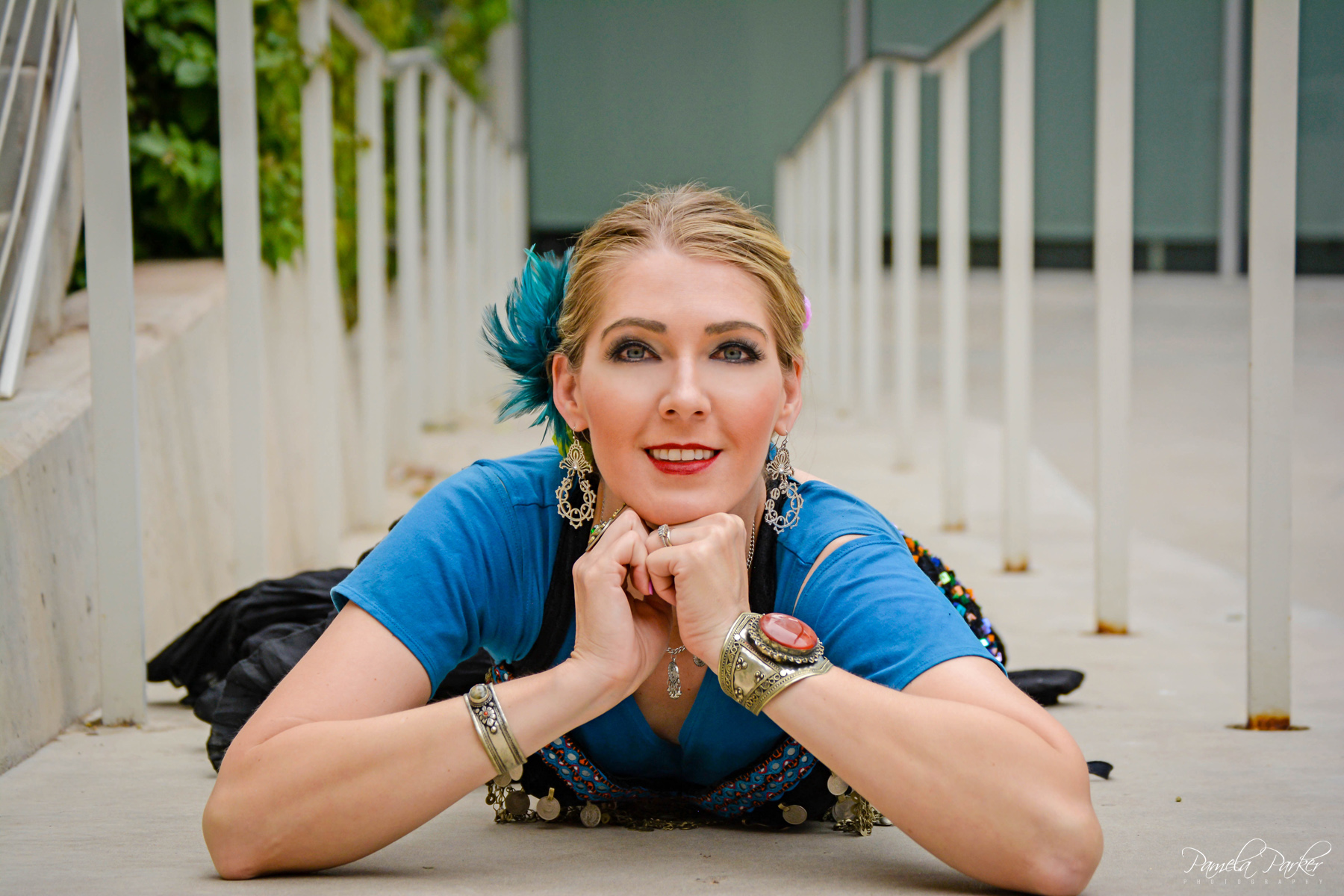 Renee

Hello! My name is Renee Olivas. I was first introduced to Belly Dance by a friend in 2006/2007. Over the next 10 years my love for tribal belly dance grew.

I enjoyed taking classes and performing with My dance sisters. In 2017 I joined moonlight sirens tribal dance company. It has been a fun adventure and look forward to many more!


Suzanne


Suzanne VanderWiel started dancing at the tender age of four, with ballet and tap. She continued to dance, taking on other styles like jazz and modern, until the age of twenty-one.

She became interested in belly dance shortly after that, but it wasn't until 2006 that she finally decided to take a class. Two months after starting belly dance, she saw tribal belly dance for the first time and fell in love with it, leaving behind cabaret style several years later.

In 2017 she joined Moonlight Sirens Tribal Dance Company where she has found a supportive dance home.


[First photo by Thijis Van Sise]
[Yasmina's photo by Thijis Van Sise]
[Individual photos by Pamela Yasmina Parker]